Trees, Shrubs, and Palms of Panama
Zanthoxylum acuminatum (Sw.) Sw.
Common names: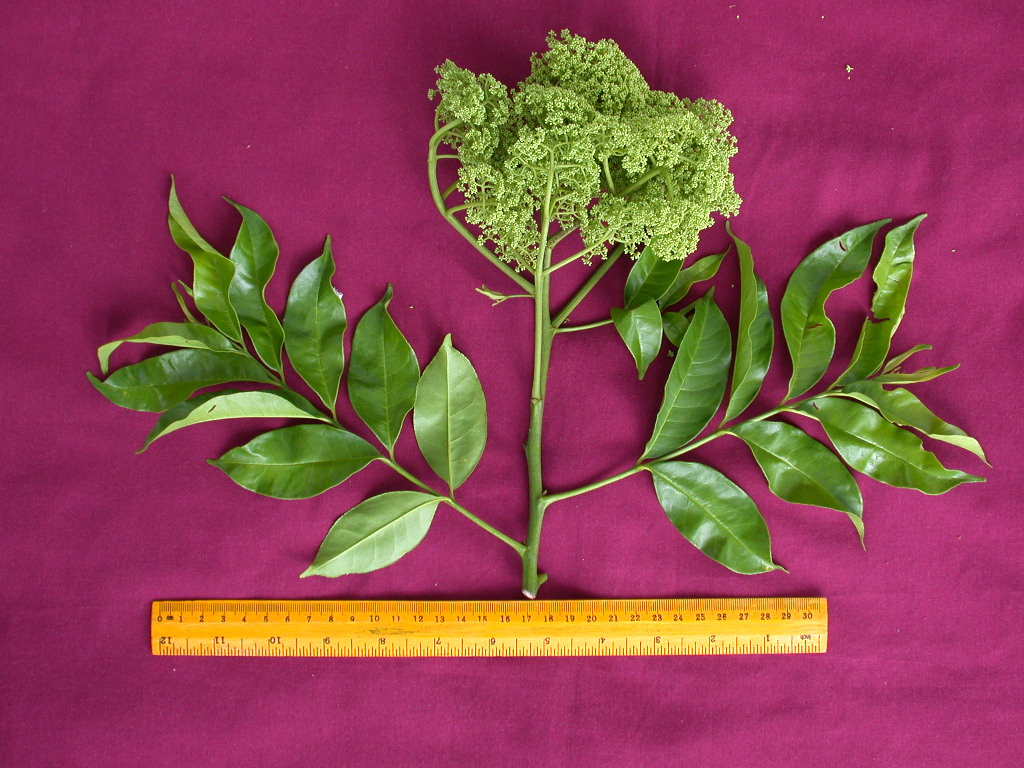 Photo: R. Pérez
Description: A small or medium-sized tree with long, compounds leaves with a terminal leaflet (21 or so leaflets), the entire leaf up to 1 m in length. The leaf rachis has tiny, sharp spines, and the trunk has large, blunt, woody spines. Trunk spines are evenly dispersed, nearly cylindrical at the base. The leaves have small clear dots ("pellucid dots"), best visible by viewing through a lens in front of a light. Leaflets are toothed and asymmetric, with the basal half narrower than the outer half. Leaves smell strongly of citrus when crushed.
photos: leaf-flower... flower... fruit... leaf-fruit... venation... leaf-flower...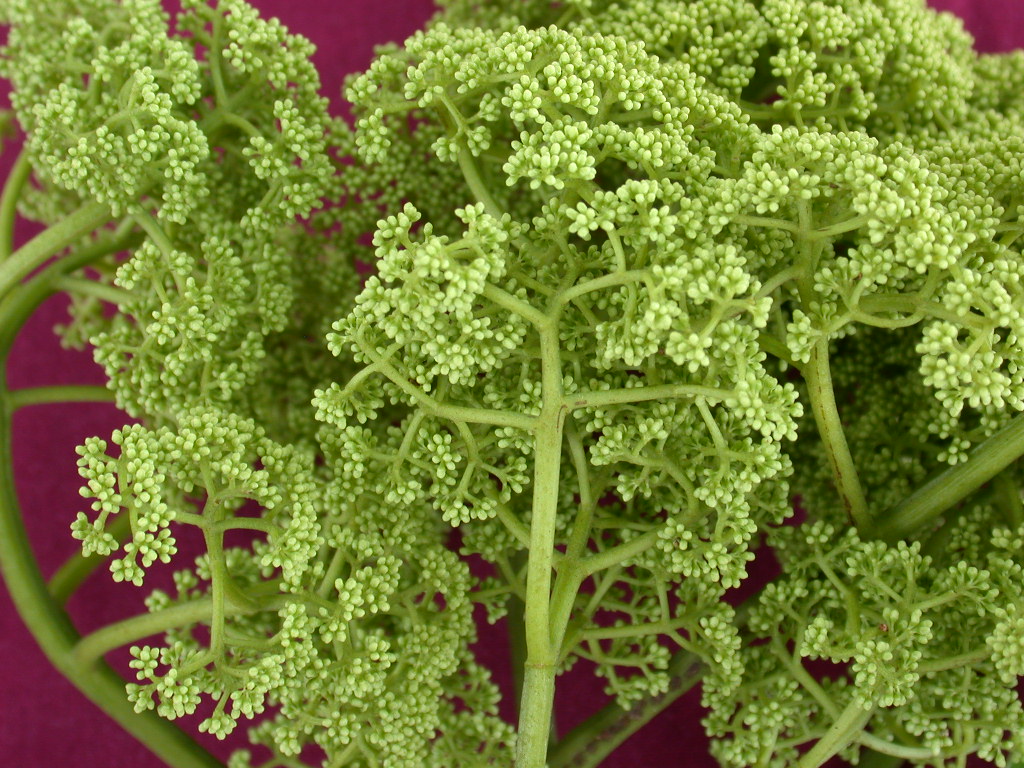 Photo: R. Pérez
Flowers and fruits: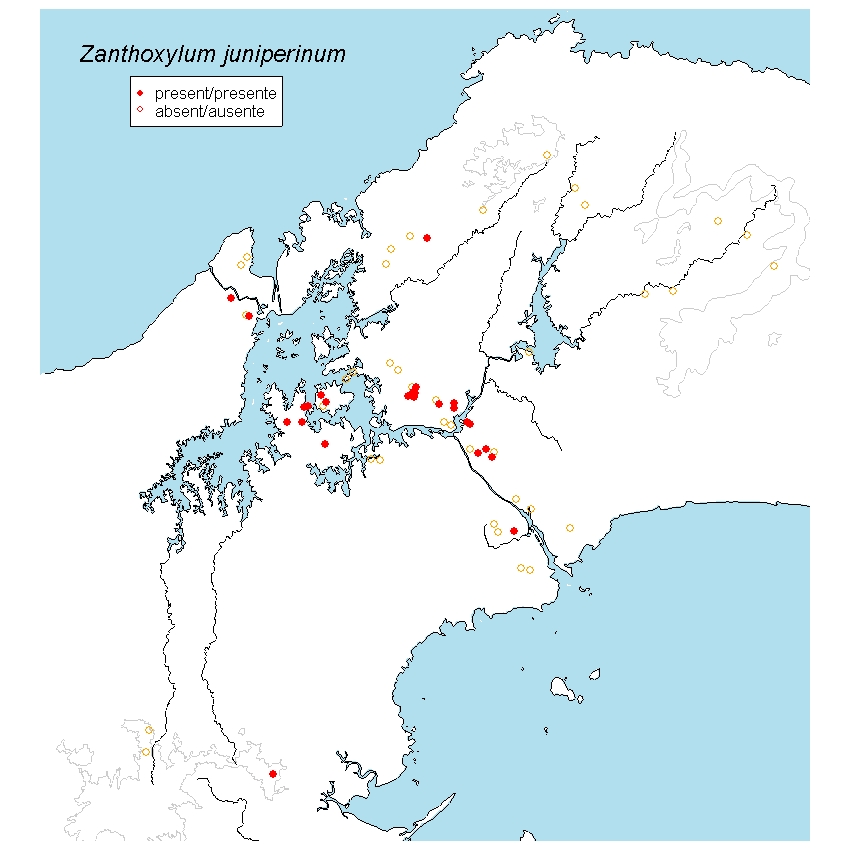 Distribution: Widespread in lowland forests near the Canal, but never particularly abundant. This is not a gap-dependent species, and occurs in forest understory, growing slowly.
How to recognize: See Zanthoxylum setulosum for a comparison of the four Zanthoxylum species that are common in the area. Z. juniperinum is known by its fragrant leaves, tiny, sharp leaf spines, and conical spines that are fairly evenly dispersed on the trunk.
Uses: